In sort, we take your privacy very seriously, so to that end:
We will only store information we absolutely need to provide this service.
We will delete any information that is no longer required.
We will not give your information to anyone, unless forced to do so by New Zealand law.
Session Cookie
Session cookies are widely used to help users navigate websites efficiently, to perform certain functions on the sites, and/or to provide site owners with information about how their sites are used.
We use cookies on our site where they are required for particular features to work – for example, if you are a logged in user, to allow you to remain logged in whilst you complete certain tasks.
These cookies are deleted at the end of the session along with any information associated with them.
Your Account Information
Buy registering for this service, you'll need to supply a valid email address... The rest is not so important for us, but those details may appear on your exports and printouts.
The information you enter into this web site is available to you, admin staff and people you link to your account.
This being said, you should not create master key systems for sensitive installations like military bases or prisons.
Analytics
We also use tracking cookies with the Matomo web analytics tool (see our use of website analytics) to analyse non-identifiable web traffic data to improve our services. This data is aggregated and cannot personally identify you. If you prefer, you can opt out of the Matomo tracking cookies we use without affecting your ability to use our site. Our web analytics will also respect any "do not track" setting that you might have set on your browser.
This is currently unknown but can be changed
Your Information
You have the right to ask for a copy of any personal information we hold about you, and to ask for it to be corrected if you think it is wrong. If you'd like to ask for a copy of your information, or to have it corrected, please contact us at support@balsa.co.nz.
---
Browser Settings You Should Try
I've never found a browser that does not leak some personal information.
In most cases a few changes to the default configuration will plug most of the holes.
Below are some tips for the Firefox browser, most of these measures can be used on other browsers, with Chrome being a notable exception...
Please Note:
If you create master key systems for government installations or corporations who have tight security requirements, you should not be using a web browser for this, rather consider using a locally installed desktop software like MK Express.
1. In Preferences under Privacy:
Tell sites you do not want to be tracked.
Never accept thrid-party cookies.
Forget cookies when ever the browser is closed.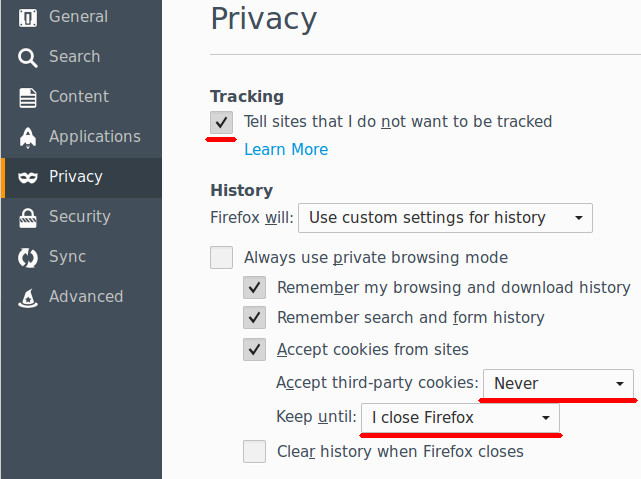 2. In Preferences under Search:
Change the default Search Engine to "DuckDuckGo" or "Startpage HTTPS".
Ensure search suggestions are NOT selected.
Deselect Bing, Google and Yahoo... or any other search engine involved with PRISM.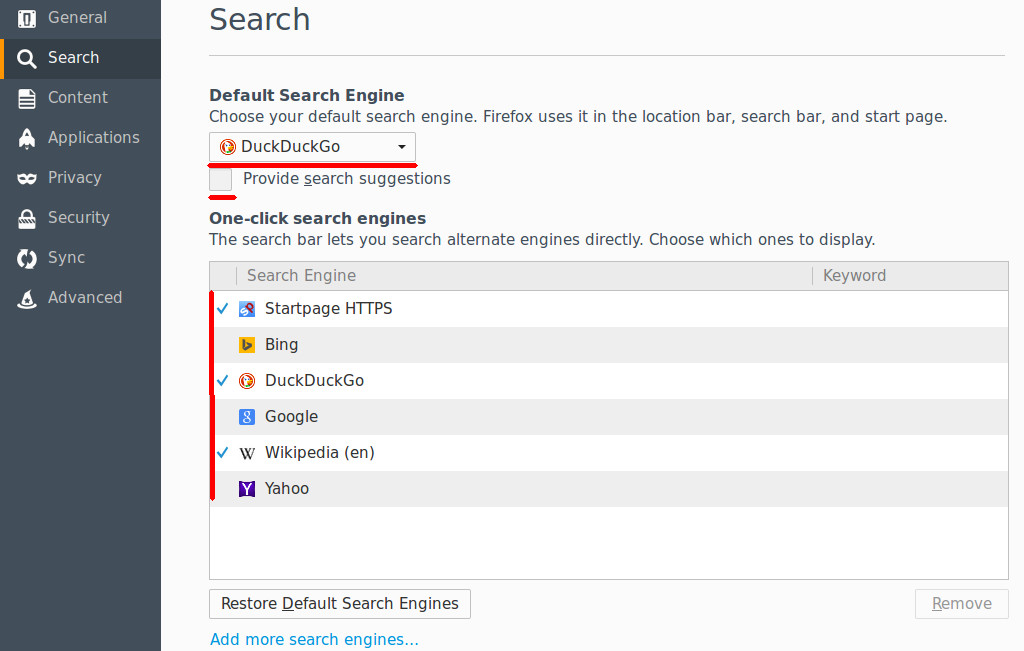 3. Install an extention like "Ghostery" and "Toggle Referer" to block the trackers.